IBEW Local 743 TRAINING
THANK YOU FOR YOUR INTEREST IN IBEW 743 JATC APPRENTICESHIP PROGRAM.
APPLICATIONS WILL BE PROCESSED IN THE FALL OF 2022 ; please feel free to apply on this website in advance of our active application intake and you will be notified of the aptitude test date when intake commences in the Fall. In addition to applying online you must forward either your high school / GED / college transcript indicating a passing grade in Algebra to the apprentice office  via mail or email.  Transcript and application BOTH needed to qualify for aptitude test.
 You may apply online prior to the intake dates; however, applications will not begin processing until October 2022.  Your application is not complete until the apprentice office
also

receives your school transcript indicating a passing grade in algebra (college, high school or GED are acceptable transcripts).  Please note transcripts will need to be provided each time you apply for the apprenticeship, apprentice office does need keep previously submitted transcripts if you were not previously selected.
***Please check the jurisdiction map before applying as you must live in Local 743's jurisdiction to be potentially selected as an apprentice in the Reading Joint Apprenticeship Program.  Click on "About" at the top of  this page and drop down to jurisdiction map, enter your home address and make sure you reside within the shaded area.
THERE ARE THREE (3) WAYS TO APPLY:  
Click on Apply Now, read the pre-requisites for applying and at the bottom of the page click on Download Application to Complete and Submit Online. Upon completion hit submit button; this will automatically send your application to the Apprentice Office and you will receive an automatic confirmation of receipt email.
Click on Apply Now, read the pre-requisites for applying and at the bottom on the page click on Download Application to Print and Complete by Hand. Upon completion please return your application to the Apprentice Office, 20 Morgan Drive, Reading, PA 19608, or email jatfan@comcast.net or drop off at the physical location in the "Applications Drop-Box".  The drop-box is located in the vestibule inside the first door of our main entrance.
Pick up an application at our physical location, application packets are located in the vestibule inside the first door of our main entrance. The application is lengthy please feel free to take it with you and return upon completion.
Reminder: You must provide this office with an official transcript (high school, college, GED) indicating a passing grade in algebra, if transcript is not received your application will be archived and not processed.
THANK YOU SO MUCH FOR YOUR INTEREST IN THE APPRENTICESHIP PROGRAM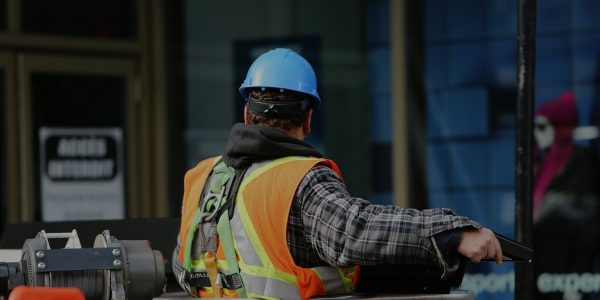 According to the Bureau of Labor Statistics Occupational Outlook Handbook, the number of construction and extraction occupations is expected to grow 11 percent before 2026. The time to join IBEW 743…