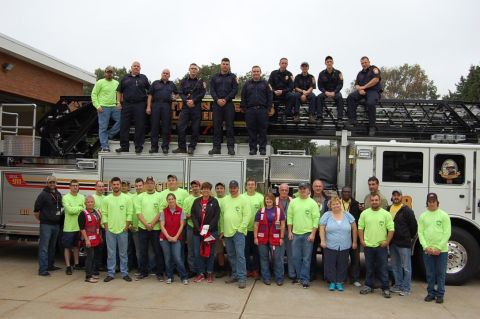 Now more than ever, women are breaking society's gender stereotypes that women cannot work in the trades. With the amount of women signing up for apprenticeships in the  construction trades increasing, they are tearing down stereotypes and paving the path for more women in the future to follow their footsteps. Furthermore, on an every day basis, women are playing significant roles on jobsites, proving time and time again they are capable of doing the same job as a man.
With a job as an IBEW electrical worker, equal pay for equal work is not just a promise, it is a guarantee. Women will receive the same pay as men for performing the same job, removing any gender pay stereotypes that may have been an issue in the past.
Above all, as the Baby Boomer generation reaches retirement, there is an increase in need for people to join the construction trades and more women have been filling the demand, raising the percentage of women in the workforce. 
Apply Now
A career with IBEW 743 can offer numerous opportunities for those who are willing to put work and time into a five-year apprenticeship in the electrical trade.