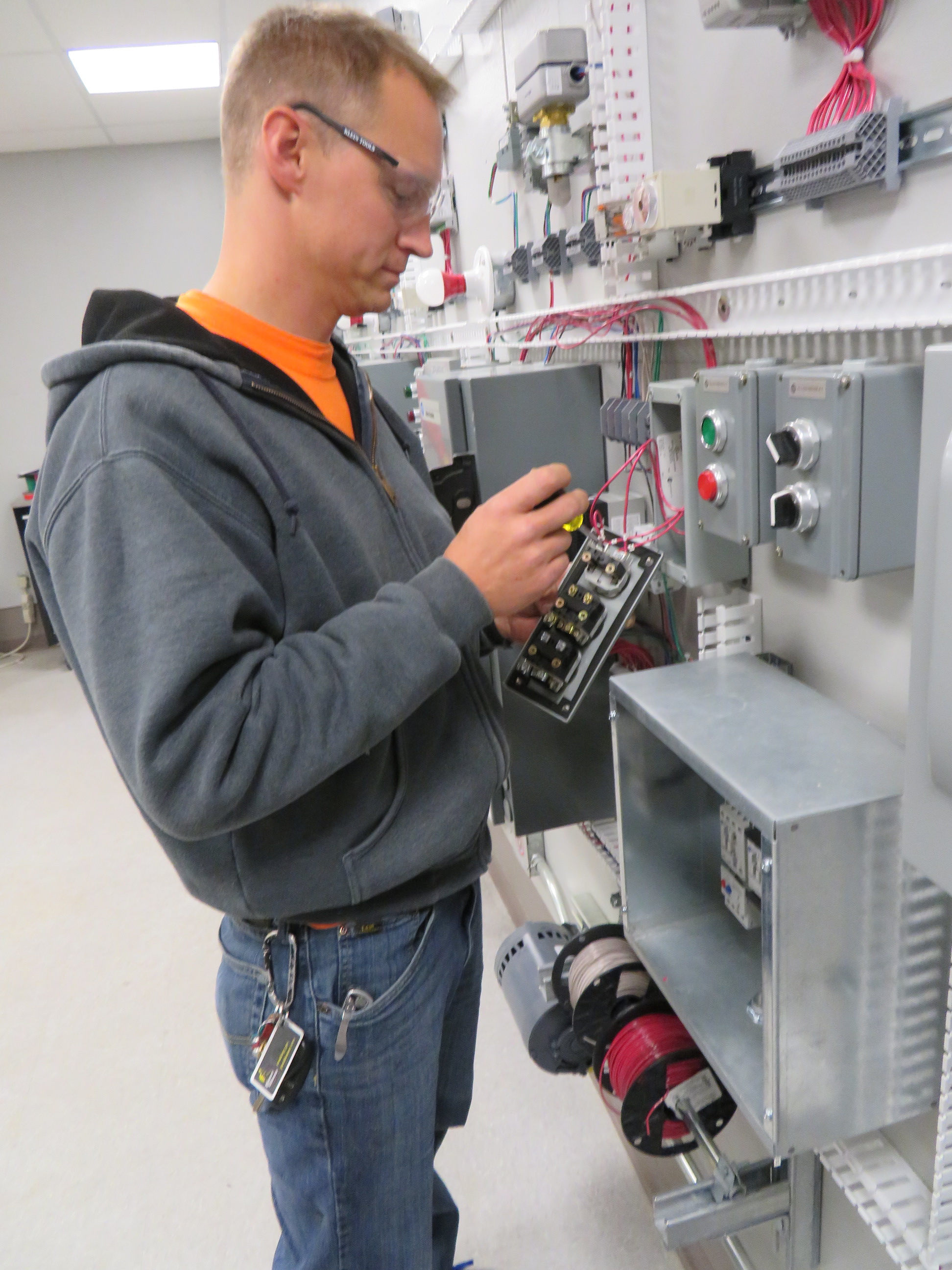 The IBEW Local 743/NECA Electrical Training Alliance's mission is to educate our apprentices to ensure we are providing the electrical industry with a workforce that have the best training and most skills for the job.  The main focus of our training program is to provide students everything they need in order to have long and successful careers. 
The five-year registered apprenticeship program consists of on-the-job and hands on lab training, in addition to classroom education.  Apprentices earn while they learn, which means they shadow electrical contractors, where they work alongside journeymen electricians and earn livable wages and excellent benefits as they compile 8,000 hours of on-the-job training, plus receive a classroom education. 
A career in the electrical industry can be both demanding and rewarding.  One way to guarantee a successful, yet challenging, hands-on career that will provide excellent wages and benefits, including family medical insurance and retirement plans is by successfully completing the apprenticeship program and becoming an IBEW journeyman.  These are a few of the great opportunities for those who work hard and have the right attitude. 
The IBEW Local 743/NECA Electrical Training Alliance also offers journeymen state -of-the-art training programs to ensure they are the best in the craft. The training center offers yearly upgrade classes to help keep journeymen on top of the ever changing technology in today's construction industry and ensure they work efficiently. The training center also provides industry leading OSHA safety training and certifications to help Local 743 members stay safe on the jobsite.
Apply Now
A career with IBEW 743 can offer numerous opportunities for those who are willing to put work and time into a five-year apprenticeship in the electrical trade.